I am continuing my quest to read as many books by Oklahoma authors as I can. I'm still sticking with children's books – they read quickly and give me more accomplishments, and I like sharing them with my kids. It's also great to read other books in my genre…and I love reading books by people I have met at SCBWI.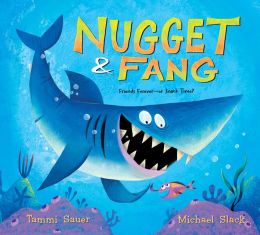 At the last monthly Oklahoma City Schmooze, I got to meet picture book author Tammi Sauer. She brought a copy of her newest book, Nugget and Fang: Friends Forever — or Snack Time?, and I quickly devoured it when it was passed around. The story and accompanying pictures were fantastic, and I wish I'd had more time to spend reading it. It's the story of a minnow and shark that are best friends…until the minnow goes to school and is taught that minnows and sharks don't mix.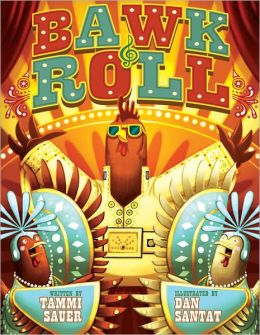 I enjoyed Nugget and Fang so much that I followed it with Bawk & Roll – the story of two nervous hens that perform backup for an Elvis-style rooster; Mr. Duck Means Business, which tells the story of a duck that doesn't want to share his quiet pond with rowdy barnyard animals; and Me Want Pet!, a cute tale of a cave boy looking for a pet to call his own. These are just a few of Tammi's books – she has sold more than a dozen to major publishing houses. As if that's not enough, she's also incredibly nice. I had a great time visiting with her at the schmooze.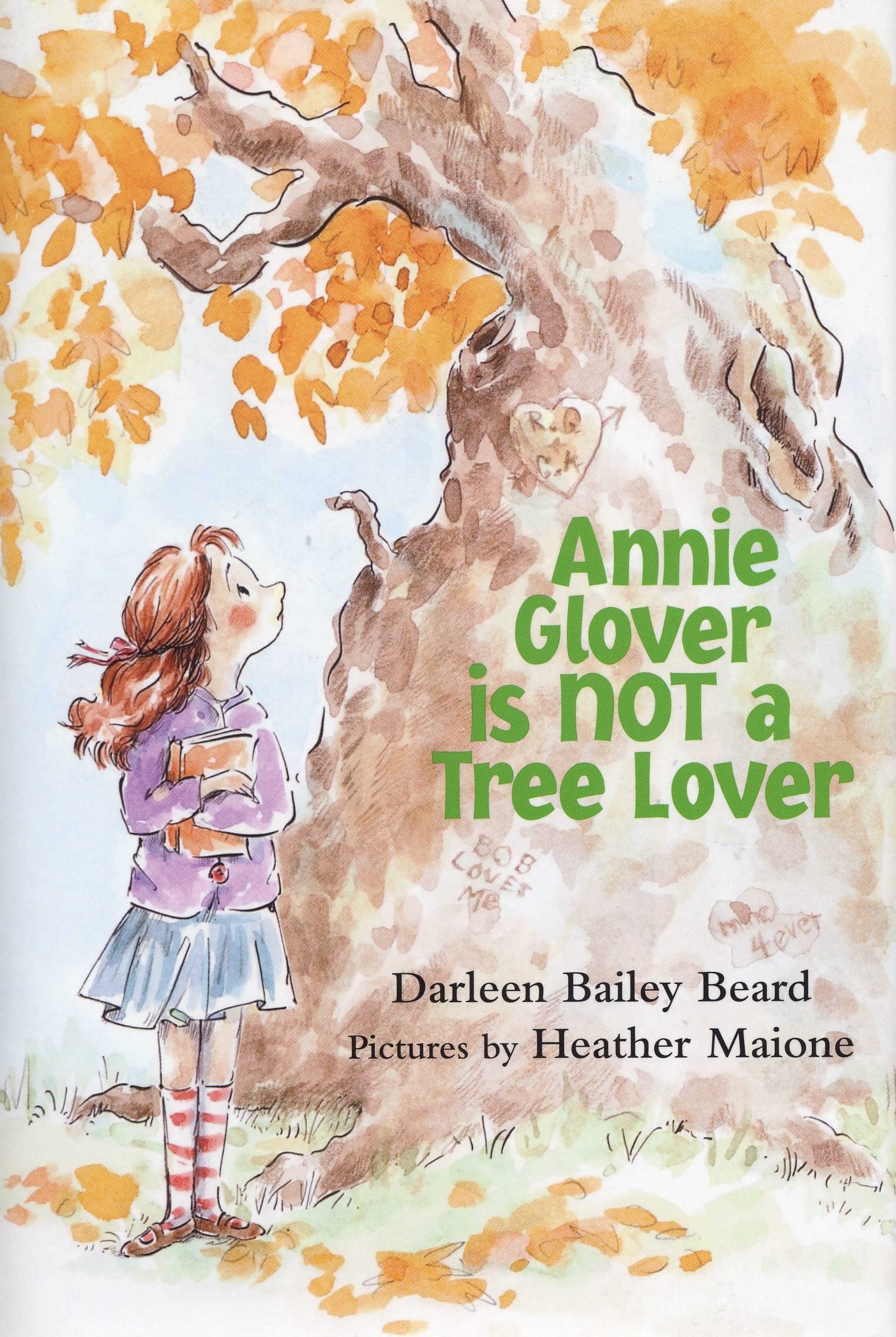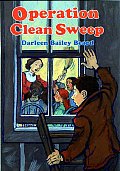 I moved on to middle grade novels after enjoying Tammi's stories. A few more books by Darleen Bailey Beard fit the bill perfectly. I started with Annie Glover is Not a Tree Lover. This was a cute, refreshing story and was perfect for light reading. I enjoyed most of it while my son was at soccer practice. She recently posted on Facebook that the book has been translated into Korean. I love the idea of schoolchildren in Korea reading about the little Oklahoma world she created. I followed it with Operation Clean Sweep, a cool story based on true events of a small town in Oregon in 1916. In the book, a boy discovers that his mother is planning on running for mayor against the incumbent – his father. At the time, Oregon was only one of a handful of states that had given women the right to vote.
My final Oklahoma author this week was Anna Myers, author of Rosie's Tiger. Rosie is a young girl in 1952 who is upset when her brother returns from the Korean War with a new Korean wife and her young son. She enlists the help of a new friend, but ultimately has to learn to conquer her jealousy. I was particularly interested in this because my grandfather was in Korea. It was interesting to see what life was like in Oklahoma during that time.
There are so many Oklahoma authors! I think it is fantastic that so many here have found success in the publishing industry. I hope that someday I will be lucky enough to join their ranks. For now, though, I'm satisfied to keep writing and keep reading the work of those who have gotten there already.