For me, one of the neatest things to happen lately is getting involved in the Oklahoma writers' scene. I didn't join any groups until after I had finished Pairs. I thought that was the way it worked. I think it worked better for me, anyway, because I'm not in love with having people critique my work until I've finished a first draft and rewrite. I think if I gave early chapters out for critique, I would get bogged down with those details and not finish.
I've really enjoyed reading the works of published authors in Oklahoma. As I learned about these authors online or in person, I realized I wanted to read as many of them as possible. So I got started.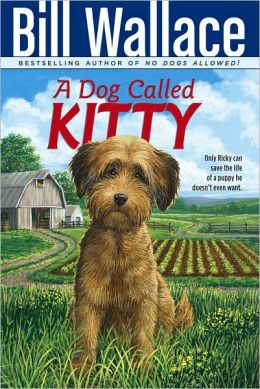 My first Oklahoma author I know of would be Bill Wallace. He was from Chickasha, the county seat here. I read A Dog Called Kitty in grade school.
Of course I read the works of S.E. Hinton when I was in high school. I've readThe Outsiders, That Was Then, This is Now, Rumble Fish, and Tex. (I just looked at her Wikipedia page and realized she has more than I haven't read, so I need to add those to my TBR list.
When I worked at the newspaper, I read Twister by Darleen Bailey Beard. She was from my town (went to my church, actually) and I wrote a story when the book came out. I got a free copy of the book. Cool!
I don't recall specifically reading any Oklahoma authors after that until recently. Now I'm on a roll, and I'm finding a lot of books to enjoy. I've read:
Sonia Gensler – The Revenant (Spooky and really vivid descriptions set in one of my favorite areas – northeast Oklahoma)
Anna Myers – Red Dirt Jessie (neat look at Oklahoma during the depression)
Gwendolyn Hooks – Can I Have a Pet? (My five year old loves this book and she is reading it herself. I'm going to video her reading it. That's how much we love it.) The Noisy Night (Now the five year old has requested all the books in the Pet Club series. How could I say no?)
Darleen Bailey Beard – The Flim Flam Man (I meant to read this long ago, but never got around to it. I enjoyed this fictionalized version of a real Oklahoma event!)
Regina Jennings – Sixty Acres and a Bride (I don't read a lot of Christian historical fiction, but this was good. I could really see the characters and scenes in my mind, and that's not easy for me to do.) The author lives in the next town over, and I've actually run into her outside of the library. Hopefully I didn't embarrass myself too much!
Harold Keith – Rifles for Watie (This was fantastic! I thought it was a boy book, but I grabbed it anyway because he was from the same teeny Oklahoma town as my grandmother – Lambert, Oklahoma…currrent population 7). I'd like to get some more of his books. I watched a movie, Believe in Me, which is based on his book Brief Garland. The movie wasn't bad, even though I would have rather the girls played half-court basketball, which would have been historically accurate. I'd like to read the book.
I've also read several self-pubbed books. Some I've enjoyed, others not. One that stands out as good in my mind is Skid, by Doug Solter. I didn't think I would enjoy this story about car racing, so I put off reading it. Then it surprised me with a good story and interesting characters. My Smashwords version had a flaw in that it sometimes popped from one font to another, and that was distracting – but it wasn't enough reason to miss this book.
Here's the next Oklahoma books I'm going to read:
Annie Glover is Not a Tree Lover by Darleen Bailey Beard
Operation Clean Sweep by Darleen Bailey Beard
Rosie's Tiger by Anna Myers
Those are the ones I actually have on hand. After I finish these, I'm going to get Regina Jennings' new book, Love in the Balance, and the books by S.E. Hinton that I have missed, and more books by Anna Myers. I know Bill Wallace has more that I'd like to read too. Sonia Gensler's new book, The Dark Between, comes out in August and I'm pre-ordered, thanks to a twitter contest and a bit of luck!
Any suggestions on more books by Okie authors?